A home is usually the biggest asset for an individual to own.
As a home owner, you are "asset-rich" through housing equity. Do you know that you can turn your residential property into a fixed monthly income stream throughout your retirement years?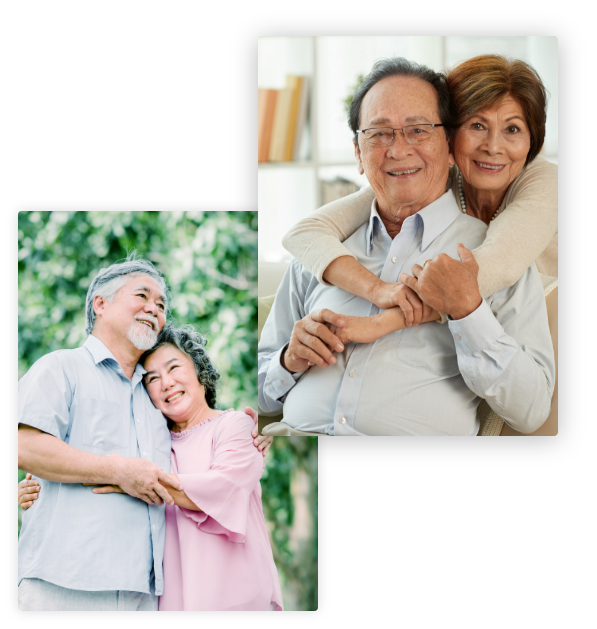 What is Skim Saraan Bercagar (SSB)?
Skim Saraan Bercagar (SSB) by Cagamas is a type of loan for retired home owners. Through reverse mortgage, you can generate cash during retirement without sacrificing home ownership. This allows you to continue staying in your family home without repayment during your lifetime. Retired home owners can use the monthly payout amount for any purpose, such as medical-related expenses and other necessities to make their retirement years more comfortable.
The Skim Saraan Bercagar Loan only requires settlement upon the demise of the borrower or joint borrower, whichever occurs later. No repayment is required during their lifetime and the property will only be sold to settle any outstanding loan amount upon the demise of the borrower or last surviving joint borrower. Any residual balance from that will go towards your estate.
Benefits of Skim Saraan Bercagar (SSB) Reverse Mortgage

Lifetime tenure
You'll have a fixed monthly source of income throughout your retirement years.

Repayment happens later
You don't have to worry about repayment during your lifetime as it will only happen when you or the joint borrower passes away, whichever occurs later.

Home sweet home
You are able to reside in your home throughout your retirement years.

A non-recourse loan
If the eventual sale proceeds of the property is less than the outstanding loan amount, your family or your estate will not be responsible for any shortfall to settle the Skim Saraan Bercagar Loan.
Why Should You Consider Skim Saraan Bercagar (SSB)?
Life in your golden years is supposed to be stress-free and filled with contentment. However, several factors can make retirees vulnerable to financial distress.

Ever-increasing cost of living
The uncertainty of the economy can make retirees worry and be anxious about not having enough money to maintain their lifestyle throughout their retirement years.

Independent living
Retired home owners can have more financial independence through SSB in addition to their existing retirement income sources. They would not need to rely on their next-of-kin or other aid for money.

Future-ready
Having a ready supplemental income stream through SSB provides the additional financial buffer to cushion challenging times during potential events of crisis in the future. The coronavirus pandemic has resulted in widespread health and economic upheaval for older adults which would have a financial impact on their limited income, and SSB can be a lifeline during such times by providing a fixed monthly income stream for life.

Mandatory retirement
Senior citizens who are forced to retire because of age may not be financially ready to leave the workforce. This can result in income insecurity, making them too reliant on pension and savings.