Cagamas Launches Skim Saraan Bercagar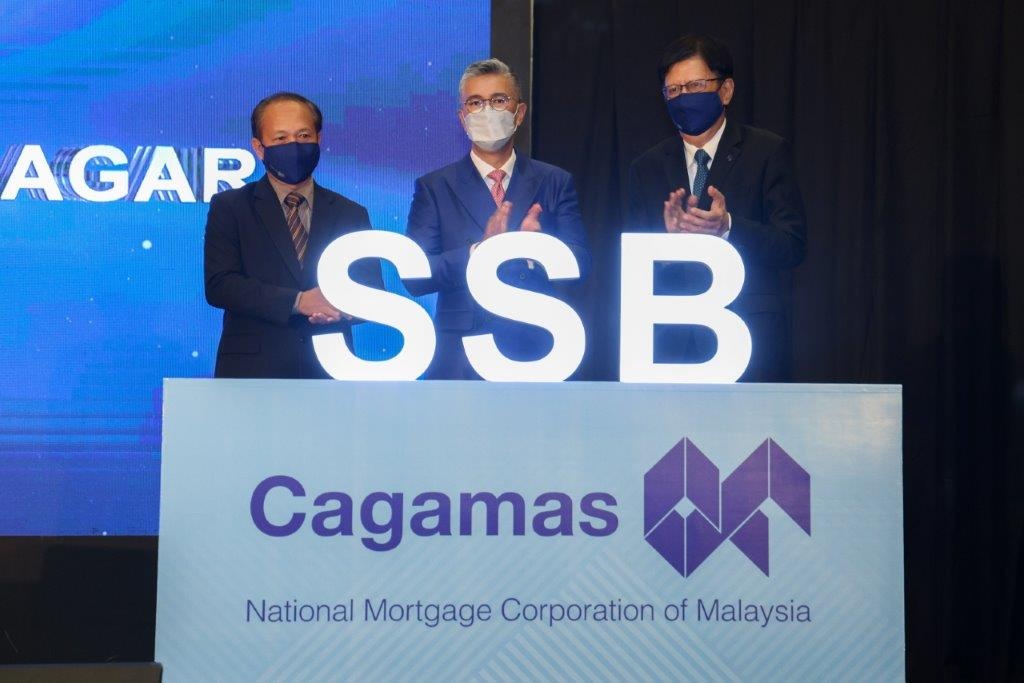 Cagamas' much-anticipated financing solution for retirees, Skim Saraan Bercagar (SSB) was launched on Tuesday, 14 December 2021 by the Finance Minister, YB Senator Tengku Datuk Seri Utama Zafrul Tengku Abdul Aziz.
This innovative market-first financing solution allows retirees aged 55 and above, to receive a steady monthly cash payout throughout their lifetime to supplement their retirement funds against the value of their fully paid homes.
At the launch, the Finance Minister announced stamp duty exemption for the SSB's transaction documents for the first two (2) years from SSB's launch to help reduce the applicants' cost.
Cagamas Chairman, Dato' Bakarudin Ishak, said that Cagamas has considered the experiences and lessons learnt from Korea and Hong Kong to design and formulate product features that were localised to Malaysian needs. SSB would help retirees unlock the value of their homes safely to receive guaranteed monthly payouts throughout their lifetime.
Cagamas would allocate an initial RM100 million for SSB which would be offered in the Klang Valley by the third week of January 2022.
With SSB, Cagamas has also taken a collaborative approach with its strategic partners, the Employees Provident Fund (EPF) and the Credit Counselling and Debt Management Agency (AKPK). The three-party collaboration saw Cagamas signing a Memorandum of Understanding with EPF and AKPK.
The signatories were Cagamas President and Chief Executive Officer (CEO), Datuk Chung Chee Leong, EPF CEO, Datuk Seri Amir Hamzah Azizan, and AKPK CEO, Encik Azaddin Ngah Tasir.
There would be easy access to SSB through EPF's offices while AKPK would provide financial education to the applicants.
The signing ceremony was witnessed by the Finance Minister, YB Senator Tengku Datuk Seri Utama Zafrul Tengku Abdul Aziz; EPF Chairman, Tan Sri Ahmad Badri Mohd Zahir; Securities Commission Malaysia Executive Chairman, Datuk Syed Zaid Albar; and Bank Negara Malaysia's Assistant Governor, Encik Adnan Zaylani Mohamad Zahid.